socastcmsRssStartnews.sky.comsocastcmsRssEnd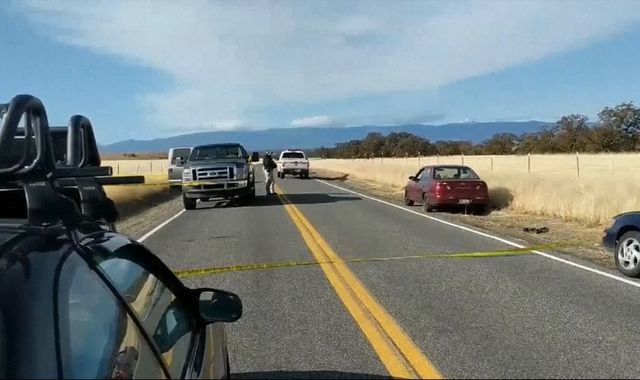 The gunman was also shot dead by police after he opened fire at a primary school in Rancho Tehama Reserve on Tuesday morning.
At least seven people including two children are being treated in hospital after the attacker began "randomly picking targets", police said.
Tehama County Assistant Sheriff Phil Johnston said one child had been shot at school and another was shot while riding in a truck with a woman who was also wounded.
"Multiple shots were fired in Rancho Tehama," he told reporters.
"That evolved into multiple victims and multiple shots at the elementary school."
Investigators recovered a semi-automatic rifle and two handguns following the shootings which were reported at around 8am local time (4pm GMT).
A man told local newspaper, the Record Searchlight, that his roommate was among the dead and his neighbour was the gunman.
He said his roommate had told authorities that the suspect was acting "crazy" and threatening them.