socastcmsRssStartnews.sky.comsocastcmsRssEnd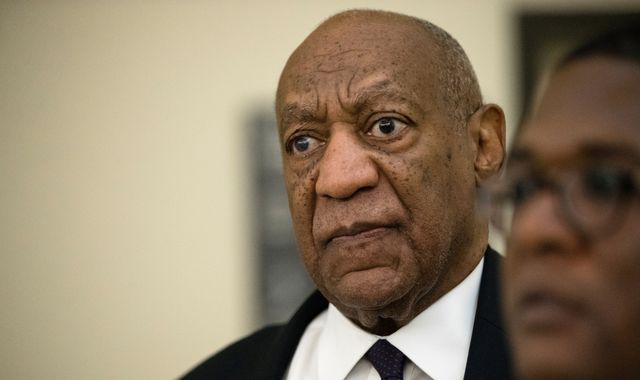 At a hearing, the jury said it could not reach a unanimous verdict on any of the counts being faced by the TV entertainer.
Cosby had been accused of sexually assaulting Andrea Constand at his Philadelphia mansion in 2004.
The jury had been deliberating for more than 50 hours on whether to convict the fallen TV star, but could not agree whether he had drugged and molested the 44-year-old.
Prosecutors have vowed to retry the 79-year-old, who is known for his long-running sitcom The Cosby Show.
Cosby had faced spending the rest of his life in prison if he was convicted on three counts of aggravated indecent assault.
Dozens of women have come forward with allegations, some dating back decades, but statutes of limitations mean those allegations are too old to reach court.
This had been the first criminal prosecution to be brought against Cosby, who will celebrate his 80th birthday next month with his legacy and reputation in shreds.
Dr Barbara Ziv, a forensic psychiatrist who has worked with victims of sexual assault, told Sky News: "When there are only two people involved there is always a 'he said, she said' element – so who are you going to believe?
"It's hard to make judgements about credibility so there is a heavy reliance on physical evidence."
More follows…