socastcmsRssStartnews.sky.comsocastcmsRssEnd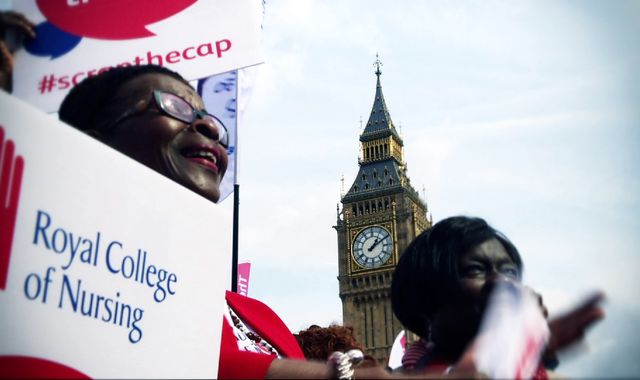 The Government abstained on the non-binding motion.
Earlier, the Democratic Unionist Party, which props up Theresa May's minority Government, had announced it would vote with Labour on the motion, which called for the pay cap for NHS staff to be lifted immediately.
On Tuesday, Downing Street signalled that the 1% limit on public sector pay rises is to be scrapped.
It said prison officers and police will enjoy raises above 1% for the first time since 2010.
Number 10 also said ministers were ready to show "flexibility" over public sector pay for 2018/19.
But the move, announced on the same day figures showed the inflation rate had reached 2.9%, did little to ease the criticism of the Government's pay restraints.
Union leaders and labour said the pay cap should be lifted across the sector.
More follows…