A number of councils across the Connefct FM area are remembering the victims of the Brussels atrocity.
The Union Flag over various Town Halls have been lowered to half-mast as a mark of condolence.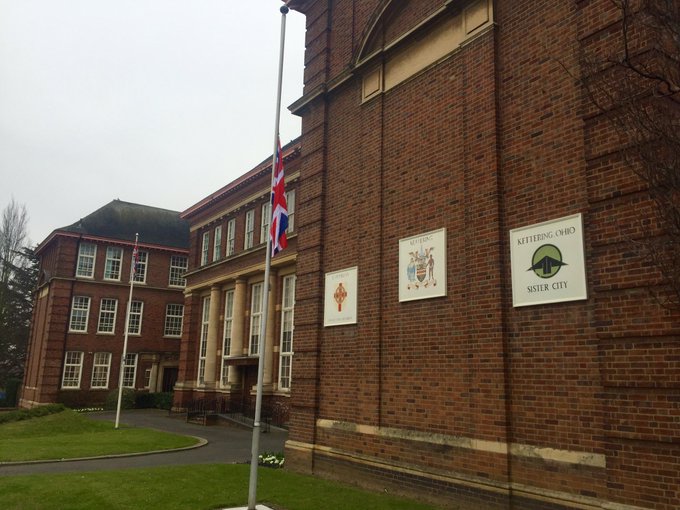 Above: Union flag at half mast outside the offices of Kettering Borough Council
Many local authorities also decided to join in with a Europe-wide one minute's silence at 11am UK time yesterday, along with all UK Government buildings.