socastcmsRssStartnews.sky.comsocastcmsRssEnd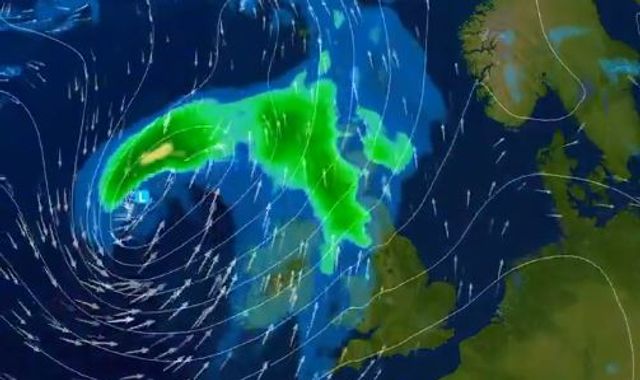 A yellow warning has been issued across Scotland, the North of England and Northern Ireland.
The Met Office said: "The strongest winds will reach the west coast during the early hours of Thursday before spreading eastwards during the day.
"Westerly winds are likely to gust between 50 and 60mph in many areas and possibly around 70mph in some exposed locations. Winds should gradually ease from the west during Thursday afternoon.
"In addition, a spell of heavy rain will accompany the wind with the highest rainfall totals over parts of western Scotland."
Met Office forecaster Sophie Yeomans added: "Over the rest of England and Wales it will just be a strong, blustery day.
"With any outdoor events planned, it may be something people are unprepared for or come as unexpected compared to the weather we have had recently."
The yellow warning means the risk of disruption to travel and damage to buildings is low.
The wind could impact the Queen and the Duchess of Sussex's first official engagement together, as they open Cheshire's Mersey Gateway Bridge.
Although gusts could be stronger than usual, the area does not have a weather warning in place.